Hey everyone, happy Saturday!
Today I'm off on a pre-birthday adventure with my friend Taylor. But before I do that I thought I would share with you the excitement that was my Wednesday and Thursday…I went to New York City! I haven't told you all this before but, I share this deep-seated affinity for the city. Maybe it's cause my mom was born in Brooklyn, it's the complete opposite of where I grew up (in the suburbs), the fact I still have family that lives there or that from the time I was 12 until I was 16, I would go and visit my aunt Angie; anywhere from 2 to 4 times every year…LOVE! Although, I don't visit as often as I would like, this week I was fortunate enough to go up with my parents. It was a lovely gift for them to share with me. It's obvious not only to my family but to everyone, how much I love New York. I know it's been said before but it's so true, New York City is the epitome of unique and the very definition of eclectic! I find myself so excited whenever I go there, that for the first day or two I can barely eat or let alone consume anything but coffee (which probably doesn't help…lol). But, I will say it helps with all the walking I do, you know, for arguments sake.
New York City has its own rhythm, it's own beat and the people, they vibe on a different wavelength then in any other place on earth. If you're lucky and if you're open that vibe will pick you up and carry you into the rapture that is the true New York City experience!
We went up on Wednesday and left on Thursday, we really only stayed for the day. But with New York City, oh what one day can become. I was so excited I could barely sit still, honestly, it was a really chill, laid-back, concrete plans, kind of day. Just ideas of what I was open to seeing, doing, experiencing…whatever.
• I knew I wanted to visit the Dominique Ansel Bakery
• Go to Shake Shack and get a milkshake!
• Walk around Greenwich Village
• And the rest was up to the day…and that had some pleasantly unexpected outcomes!
I met some of the loveliest people, just entirely unique cast of characters they were and I couldn't of been more thrilled and charmed to share my day with them.
Here's a glimpse into how I spent my day in New York City…
Our hotel and introducing Mom + Dad
That chandelier!
Soho:
Parents…aren't they cute! FYI: my mom was FREEZING…in truth it wasn't that bad, chilly at best.
This is Anna. She indulged my presence as I talked her ear off about baking and my blog.
CUTE
Words to live by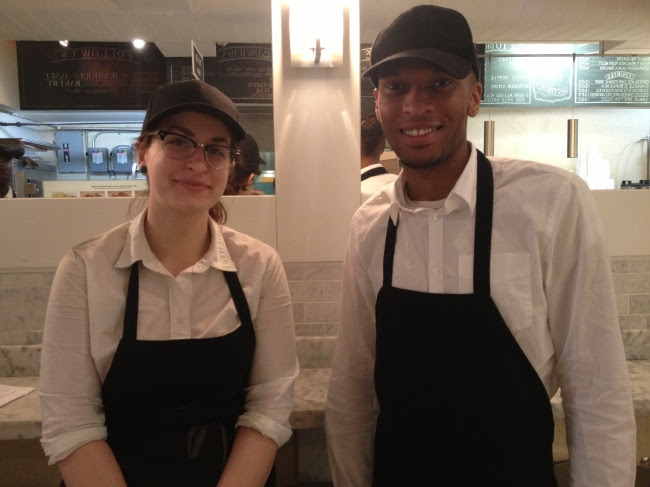 And these lovely people are: Katrina and Timothy (he was in training). They both were kind and graceous enough to allow me to take their photo.
The Ansel logo
The other gem…aside from the pastries and food.
And lastly, this is Daniel, he was in charge of the dough sheeter.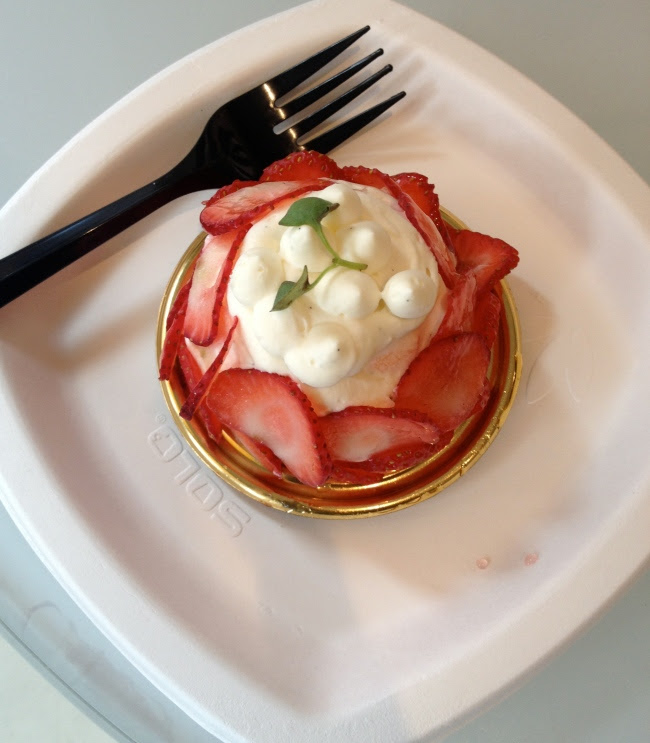 Mom chose this.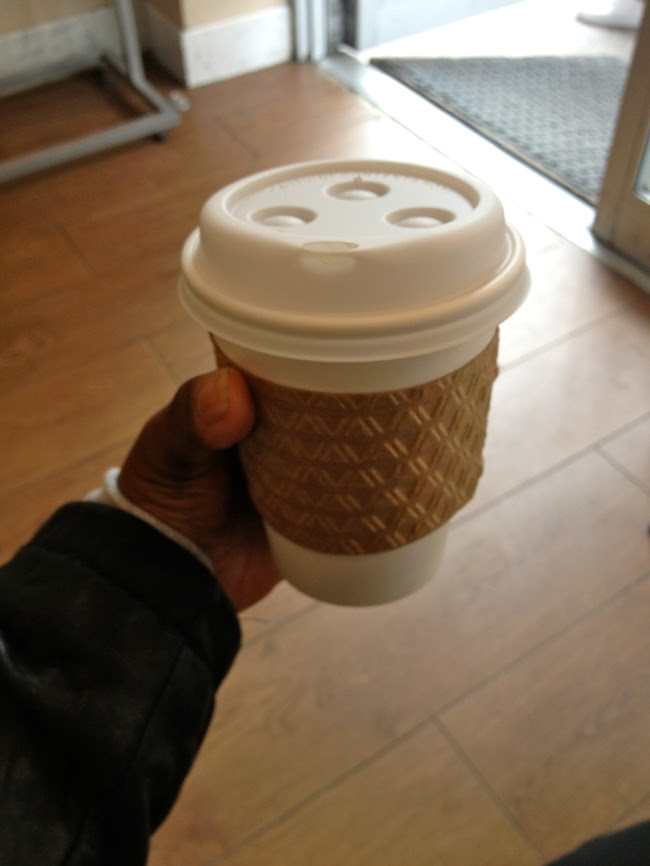 I on the other hand was too nervous for food and stuck with my old faithful…COFFEE!
There were two other lovely individuals I met, that I forgot to ask for their photos. Their names were Devon and Rachel.
 A big THANK YOU to the Dominique Ansel Bakery family!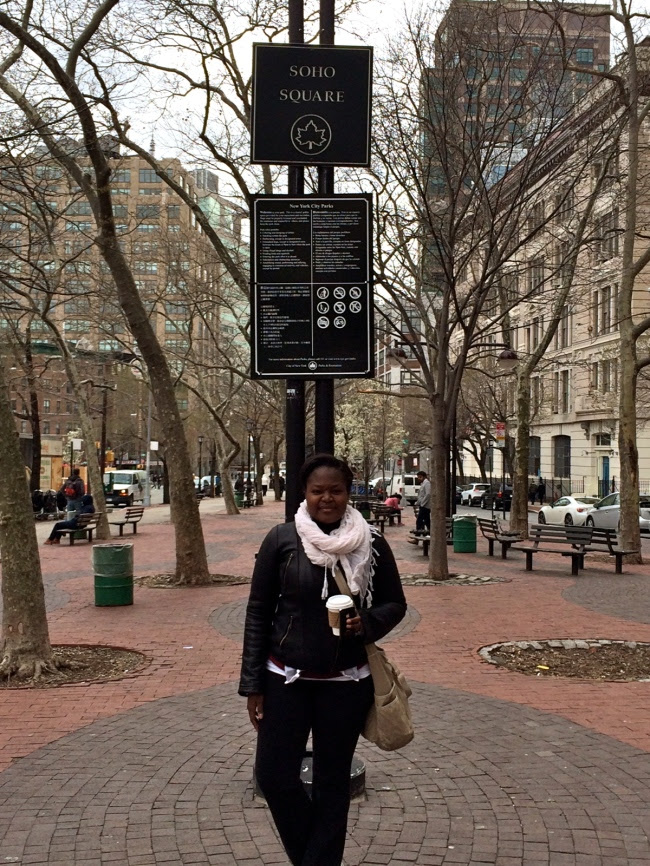 BYE-BYE Soho.
Greenwich Village:
On our way to Greenwich Village, I passed by Engine Company 24 Ladder 5. I came across a beautifully profound memorial to firefighters "brother" they had lost in 9/11. I found it moving and reassuring in a personal belief I hold, "To a great degree, we as humans are resposible for one another." They put each others lives on the line and in the hands of their fellow firefighters, to save the lives of others. Pessimist like to say humanity is gone, but it's NOT, it's just damaged. It's our responsiblilty to make sure it's presence is NEVER lost!
We made it!
For the well kept/metrosexual in every man
So there is 2 main things I have been wanting for some time now, 1. my next tattoo and 2. get my tragus pierced. At the suggestion of my Dad to go in and check it out, my encouraged me to have my tattoo done there. I explained that wasn't practical nor ideal and we settle on my TRAGUS!
The guy is, Evan and the girl was who placed my piercing, her name is Saw.
Pay no mind to my wind blown hair. This is my tragus BEFORE…
And AFTER!
What an awesome shop, talented artist, skilled piercers/body mod. and all with a wram and welcoming disposition. I'll be back Moon Sheen Tattoo!
YUMM!
Lunch was at the Rivera Cafe + Sports Bar. This lovely individual is Maurcio, he was our waiter and unofficial historian of this family owned and run business. The food was delicious, I had a Salmon salad with Raspberry Champagne Vinaigrette.
Washington Square:
NYU or New York University territory and mom sneakying out of the photo
How wicked cool does this playground look. All I could think about when I saw it was how much my nephew and niece would enjoy it!
How creative are these chalk affirmations! They were everywhere.
Did I ever tell you guys I am a 'bit' of a "movie buff"!
That's Shelby, she is an artist and employee of The Grey Dog. I caught her doing amazing work, painting the benches outside of her workplace.
Madison Square Park:
And now we wait.
While I was waiting, I noticed these two feeding birds, out of their hands…cute!
The best way to end a wondeful day. I got a swirl NON-MALTED milkshake…DELISH! Don't worry, I bolused for this baby! New York City, you were glorious and I can't wait to come back to you soon!
I really hope you all enjoyed seening New York City through my eyes. I'll see you again tomorrow!
P E A C E + L O V E + B A K I N G
E